Oscar Wilde: Life as Art – A Biography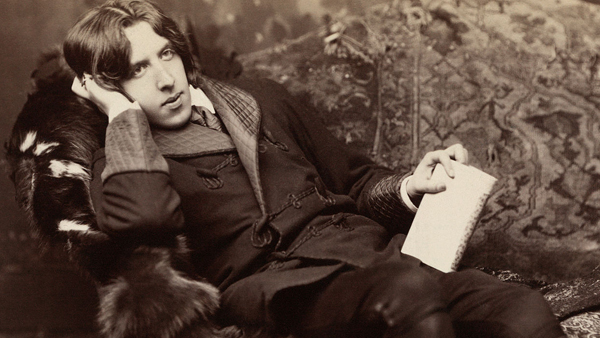 Tuesday 15 January 2019 at 10:30

Members: 8 Euros Pay at Door
Non-Members: 10 Euro Pay at Door
This lecture traces Oscar's life as the most important taste maker of the Aesthetic Movement in the 1880s and the leading British Decadent of the 1890s.  It covers Oscar's early years at Oxford and his arrival on the London art scene as a self-styled 'Professor of Aesthetes', his rivalry with Whistler and his 'courting' of the Professional Beauties (Lily Langtry) and great actresses of the day (Ellen Terry).
Oscar styled himself as a Celebrity, but his posing and pretensions, brought condemnation and accusations of being a sham. Ridiculing the Aesthetes proved easy and lucrative for George du Maurier and Gilbert and Sullivan; Oscar was despatched to the USA to explain the jokes in Patience (1881).  On his return he made money lecturing on his experiences in America; he married and settled in Tite Street, Chelsea.  He had yet to write anything of real significance; the late 1880s saw him editing The Woman's World.  But the 1890s saw the publication of his novel, Dorian Gray and the stage plays that have secured his posthumous fame as a writer.
Just as success was in his grasp, nemesis appeared in the form of the Marquis of Queensbury.  Oscar was dammed but his downfall signalled not just a condemnation of his sexual licence; it also found Art guilty of moral corruption.
About the Lecturer
Anne Anderson graduated in Art History and Archaeology from Leicester University in 1978 and worked as an archaeologist for 8 years, being elected to the Society of Antiquaries in 1997. 1993-2007 senior lecturer on the Fine Arts Valuation degree courses at Southampton Solent University, specialising in the Aesthetic Movement, Arts & Crafts, Art Nouveau and Modernism. She is currently Hon. Research Fellow at Exeter University; a Fletcher Jones Fellow of the Huntington Library, CA; a fellow of the Henry Francis Du Pont Winterthur Museum and Library; Cumming Ceramic Research Foundation Fellow (2007 and 2010) and consultant for Lord Frederic Leighton's Studio-House, Kensington. Her 2008 exhibition Ancient Landscapes, Pastoral Visions Samuel Palmer to the Ruralists attracted some 47,000 visitors. She has published books on Roman pottery, Art Deco teapots and Edward Burne-Jones. A lecturer for The Arts Society since 1993, Anne toured Australia in 2000, 2006, 2009 and has lectured on cruises. Her television credits include BBC's Flog It! Anne is also a tutor at the V&A on the Chardin to Cézanne year course.