What really happened on Easter Island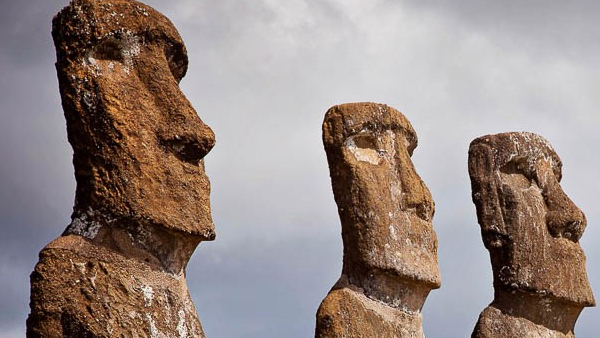 Easter Island, or Rapa Nui, is the most isolated piece of permanently inhabited land on the planet, and yet it produced a most extraordinary Stone Age culture: hundreds of sophisticated coastal stone platforms, more than a thousand enormous stone statues, the richest rock art in the Pacific, and a unique writing system. This talk will provide an introduction to the history of the discovery of this culture; to its principal features; and to what archaeology, oral traditions and, more recently, palaeobotanical evidence have combined to teach us about the island's cultural rise and decline, its environmental crisis, and the lessons all this can teach us about how we look after the Earth as a whole.
About the Lecturer
Paul Bahn studied archaeology at the University of Cambridge, and completed PhD thesis (1979) on the prehistory of the French Pyrenees. He has held post-doctoral fellowships, at Liverpool and London, plus a J. Paul Getty postdoctoral fellowship in the History of Art and the Humanities. He devotes time to writing, editing and translating books on archaeology, plus occasional journalism. Main research interest is prehistoric art, especially rock art of the world, and most notably Palaeolithic art, as well as Easter Island. He led the team which, at his instigation, searched for and discovered the first Ice Age cave art in Britain (at Creswell Crags) in 2003.