ENRICHING LIVES
THROUGH THE ARTS
The Arts Society Costa del Sol – formerly Costa del Sol Decorative and Fine Arts Society (Dfas) –  was established in 1988, the first Society of its kind in Spain. We are part of a global network of local Arts Societies.  There are 385 throughout the UK, Mainland Europe, Australia and New Zealand, representing a worldwide membersip of nearly 100,000. The Arts Society.
Our objective is to promote the enjoyment, knowledge and awareness of the Arts internationally and to stimulate interest in the cultural heritage of Spain.
Our society is friendly, active and thriving with our members representing 12 nationalities and who are passionate about the Arts. Our illustrated art lectures run from October through to May and cover a wide range of artistic and cultural interests. Everyone is welcome, come and join us!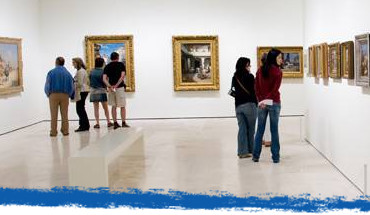 Our society is friendly, active and thriving with our members representing 15 nationalities and who are passionate about the Arts.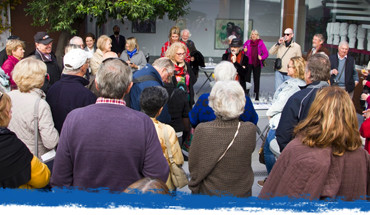 One of the best reasons to join us is the opportunity to meet and share experiences with likeminded people.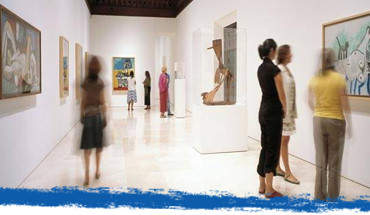 A programme crossing cultures, continents and time. Make sure you mark up your calendar so you don't miss a single thing.
We're delighted to introduce you to our 2018/2019 Programme of art lectures, travel and social activities.
We've a culture packed calendar including: The Modern: Street Art, Scandinavian design and crafts movement;  The Classics: Lectures covering Velázquez, Holbein, Rubens and more; The Ancient: Petra the Caravan City of the Ancient Arabs. Artefacts in The Ifergan Collection, the Roman ruins of Baelo Claudia, Cadiz, Rock Art from Sulawesi to Spain, and memories of Al-Andaluz. We've included Cultures' Protagonists: Lawrence of Arabia, Dickens, Wilde. There's a Conundrum: What really happened on Easter Island? Join us to hear about The Controversial: Hard Drink and Harlots, Art that Shocked and Scandalised, and The Story of the Nude in Art. This year our Travel and Day Trips include Mallorca, the Pearl of the Mediterranean, a trip to Malaga's Glass Museum, Cadiz, and a visit to the studio of artist Jose Maria Córdoba. Socially we're Celebrating our 30th Anniversary. Make sure you join us this season for a exhilarating, cultural journey that's sociable, friendly and sure to inspire you.
We give a heartfelt thank you to all our Patrons. We are fortunate to have their generous support, making it possible for us to attract high quality lecturers – experts in their chosen subjects – to our Society. Visit Our Patrons page for contact details.
… both at our meetings and online. Make sure you like us on Facebook to keep abreast of all our news, and interesting cultural and social events here on the Costa del Sol – and beyond!